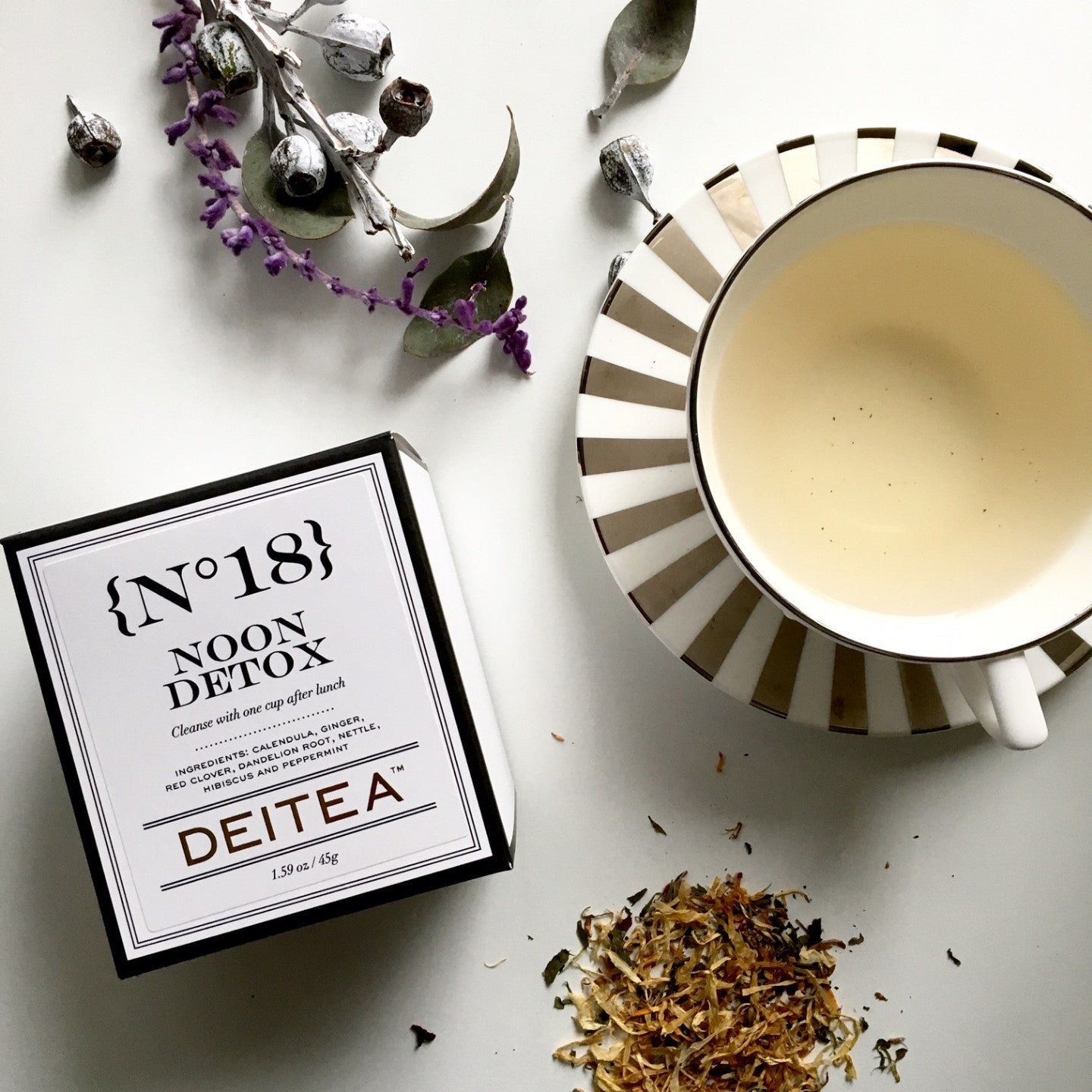 {No.18} Noon Detox
$12.00
Help your skin stay young and healthy throughout the day by cleansing with one cup after lunch. A little mint tea, blended to make your skin glow!
Ingredients: Calendula (Marigold), ginger, red clover, dandelion root, peppermint, nettle and hibiscus
Origin: Imported Ingredients
Brewing Instructions:
1 teaspoon per cup
Brewing Temperature: 80 °C
Brewing Time: 3-5 minutes
Contains Caffeine
Health Benefits:
Calendula (Marigold) a skin healing herb that can relieve sunburn and heal dry eczema.
Peppermint to normalize skin oiliness or dryness by helping new skin cells grow.
Ginger that helps soothe inflammation and increases the radiance in your skin!
Dandelion particularly good for your skin due to its powerful antioxidants and immune enhancing properties which help your skin stay young and healthy.