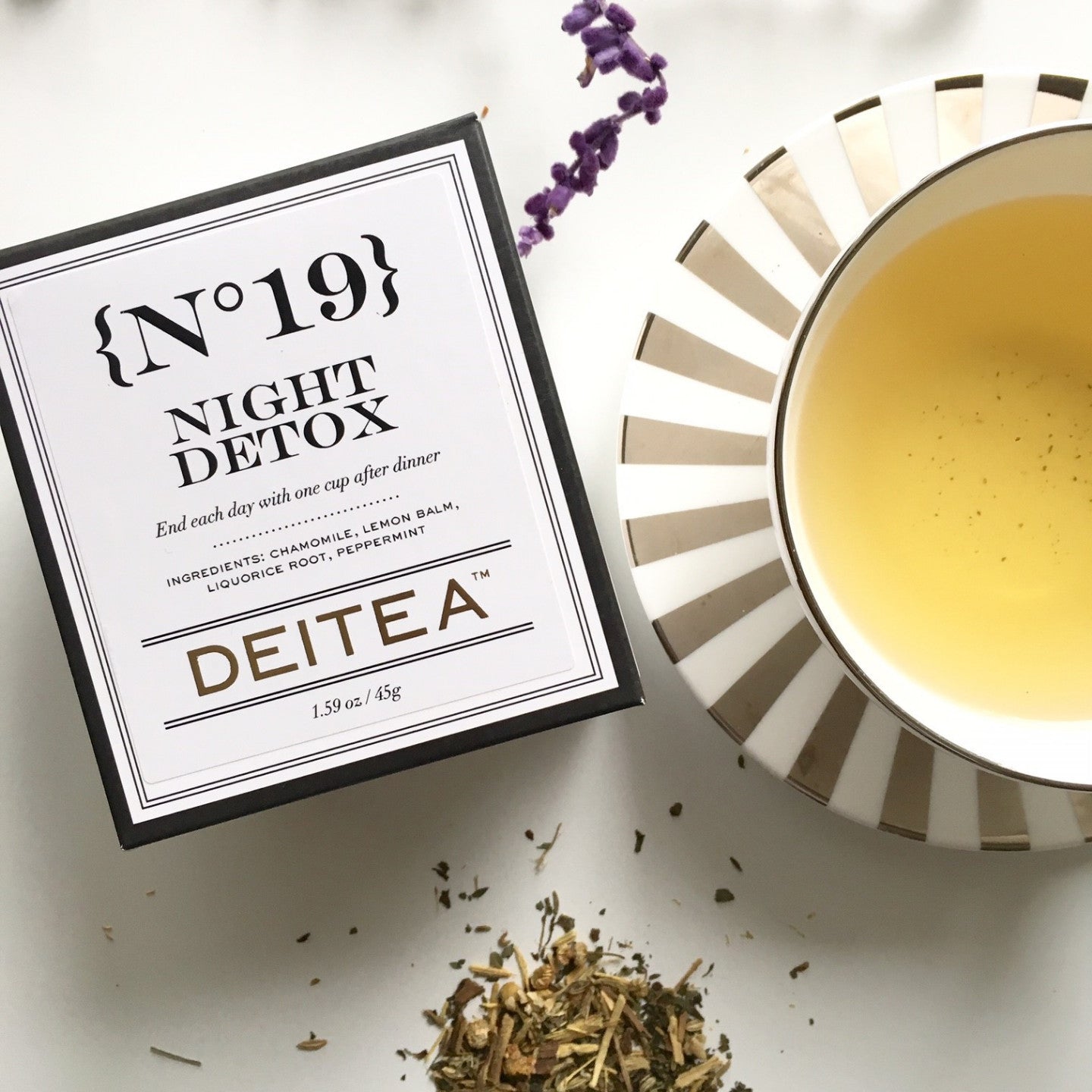 {No.19} Night Detox
$12.00
Delicate chamomile blooms and peppermint aids digestion and promotes glowing skin. End each day with a cup of this gentle and minty blend after dinner. 
Ingredients: Chamomile, lemon balm, licorice root and peppermint
Origin: Imported Ingredients
Brewing Instructions:
1 teaspoon per cup
Brewing Temperature: 100 °C
Brewing Time: 5-10 minutes
Contains no caffeine
Health Benefits:
Chamomile to help relieve dry, patchy skin and even acne. Also used to help treat rashes and inflammatory skin conditions, it is ideal for sensitive skin and can help calm a red complexion.
Peppermint to normalize skin oiliness or dryness by helping new skin cells grow.