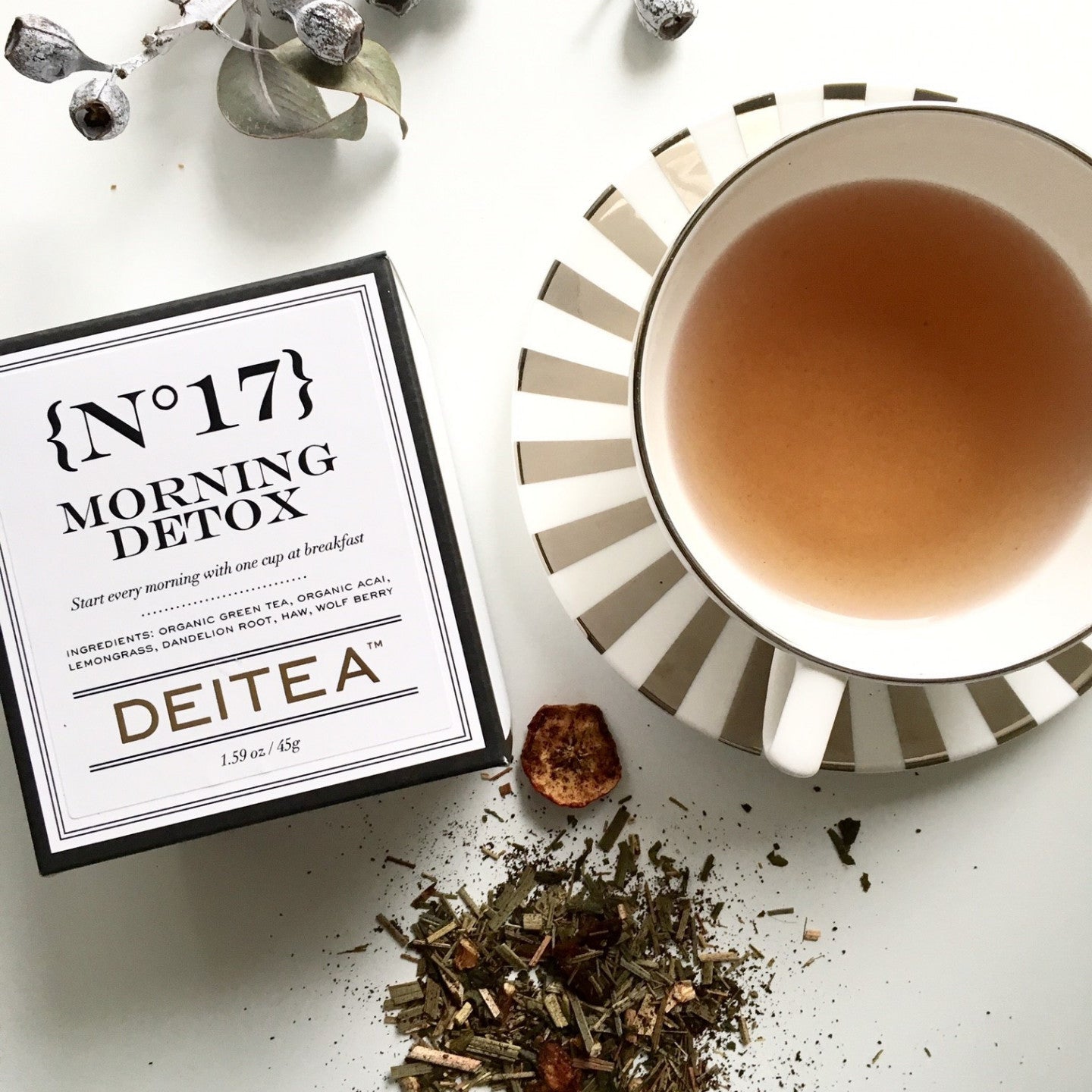 {No.17} Morning Detox
$12.00
A special blend crafted to enhance and awaken the health of your entire system. Start every morning with one cup at breakfast!
Ingredients: Organic green tea, lemongrass, organic acai, dandelion root, haw, wolfberry
Origin: Imported Ingredients
Brewing Instructions:
1 teaspoon per cup
Brewing Temperature: 80 °C
Brewing Time: 3-5 minutes
Contains Caffeine
Health Benefits:
Green tea found in many skin care products contains the most potent antioxidants which offer your skin protection from free radicals and skin damage for younger, smoother skin.
Lemongrass known to be an excellent detoxifying agent, not only cleanses your system when consumed but also helps you get rid of blemishes and acne.
Dandelion particularly good for your skin due to its powerful antioxidants and immune enhancing properties which help your skin stay young and healthy.