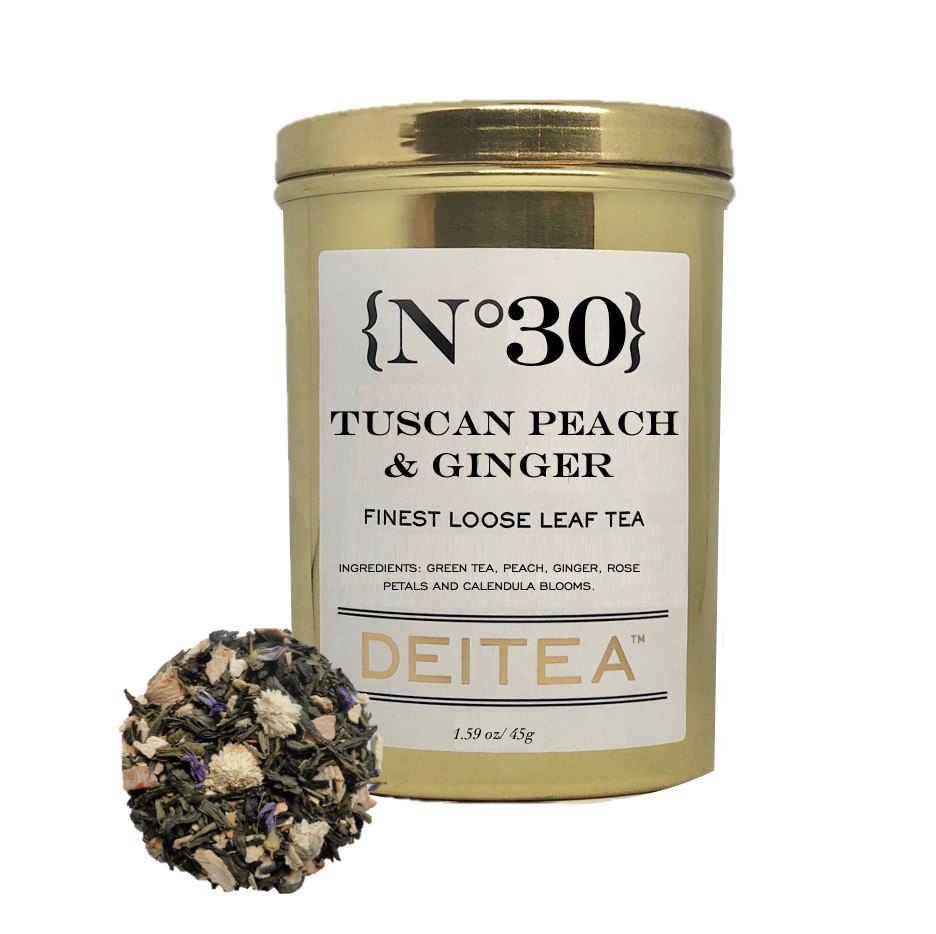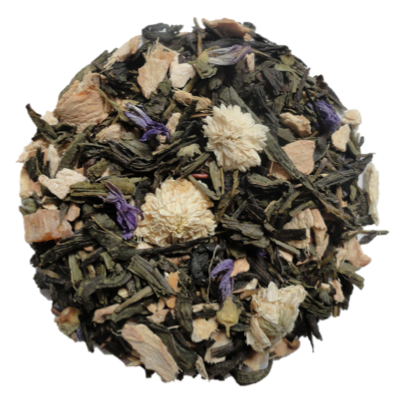 {No.30} Tuscan Peach and Ginger Tea Caddy
$27.00
Harmonious blooms and fruits mingle with highest quality green tea. A refreshing and restorative brew to transport your senses. 
Ingredients: Green tea, peach, ginger, rose petals and calendula blooms.
Brewing Instructions:
1 teaspoon per cup
Brewing Temperature: 80 °C
Brewing Time: 3-5 minutes
Handmade: 
A special note of consideration for our handmade Stainless Steel Tea caddies. Please note that due to their handmade nature, slight variances may be present. Just like you, handmade items are unique and special in their own way. Buying handmade means that you are supporting someone's passion, by doing so we strengthen the connection between the artist and the consumer, bringing the world closer together through ethical fashion.